FCCLA Plans Quilts for Kids Event
The Plainview FCCLA Chapter will host a Quilts for Kids Community Event November 10th from 10 a.m. to 3:00 pm. in the Tartan Gym at Plainview High School. Anyone in the Plainview or surrounding area is welcome to attend, stay as long as desired, and put together as many quilts as possible. Quilts will be returned to the Lincoln Chapter of Quilts for kids where they will be dispersed to hospitals throughout Nebraska. With the quilts arriving as kits, an experienced sewer may have one preemie quilt made in 1 1/2 hours or less. The quilts will arrive to the chapter "pre-packaged" meaning that each quilt arrives in a small bag with fabric already cut and matched together. Directions are included with each package. The majority of the quilts made will be Preemie Quilts created for infants in the NICU Hospitals. A few larger and "more difficult" quilts will be available for the more "advanced sewer". These will require batting.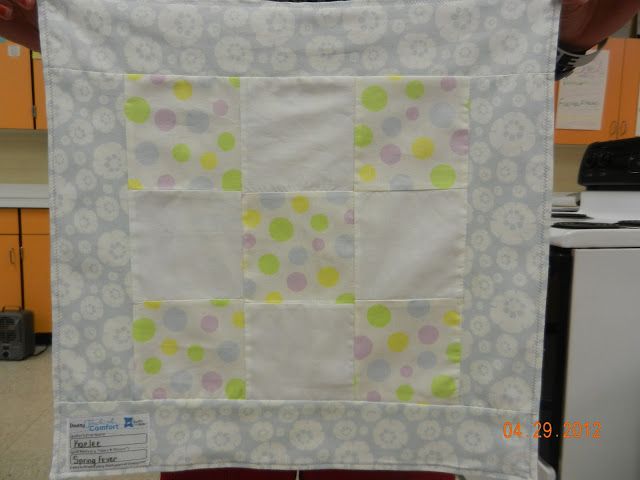 All levels of sewing experience, including beginners, are welcome as Fashion Design students will be available to help answer questions along with FCCLA members who made quilts at the recent district leadership conference. Lunch will be provided for participants with snacks and beverages available throughout the day. Sewing machines will also be available along with needed sewing supplies. However, participants are more than welcome to bring their own machine and supplies. Samples of previously created quilts will be displayed. The chapter has set a high goal of 50 quilts being finished that day. A table will also be set up for those wishing to bring 100% cotton fabric to donate to Quilts for Kids. Donated fabric is always in high demand as Quilts for Kids is a non-profit organization. RSVPs are not required to attend this event but are appreciated in preparation for table set-up and lunch arrangements. RSVPs can be made by contacting FCCLA Adviser Ronita Jacobsen at the high school.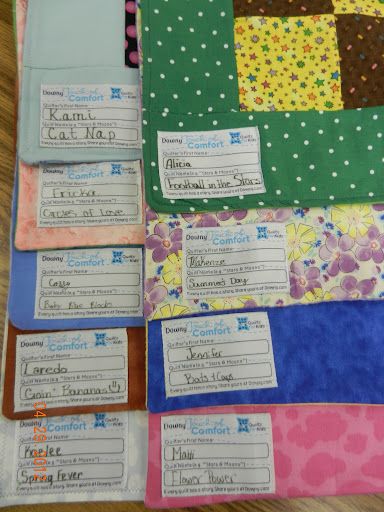 Quilts for Kids is a nationally based program with a chapter in Lincoln, NE. The Lincoln Quilts for Kids Chapter has been donating quilts to children (from the tiniest premature infant up through 18 years of age) suffering with life threatening diseases or those who are victimes of abuse since June 2010. Due to allergens, often children cannot bring their favorite stuffed animals with them. Hospitals and treatment centers welcome the bright cheer, washable all 100% cotton quilts. Each quilt is unique as it will receive a care tag with the name of the sewer attached.