FCCLA Kickoff August 20th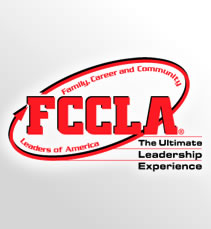 The FCCLA Officers have chosen August 20th, as their kickoff meeting date.
This year's theme is "Let's Go On an Adventure!" The meeting will be held at 6:30 pm in the FCS room. There will be a taco bar and everyone has been asked to bring his or her own beverage.
Any interested students in grades 7-12 are encouraged to attend and are eligible to be a member. Students do NOT have to be in a current FCS class to join. FCCLA is the only student-led organization with family as its central focus. Students interested in becoming involved in community service, enhancing their communication and leadership skills, and learning about career opportunities are encouraged to attend. Members have the opportunity to attend district conference, compete in individual and team competitions, and participate in local community service projects. Additionally, the national cluster meeting will be held in Dallas, Texas this year. "Please come and check out FCCLA, even if you are a "busy" person. In FCCLA you can participate in as many activities as you can manage. What you do is up to you. Learn about the opportunities available and participate in those that interest and benefit you!" said FCCLA President Caiti Ziegenbein.
Parents who have questions and want to learn more about FCCLA may also attend or contact Adviser Ronita Jacobsen. FCCLA Parents and Alumni who would like to assist the chapter in variety of ways are encouraged to contact Jacobsen.