FCCLA Holds Kickoff Meeting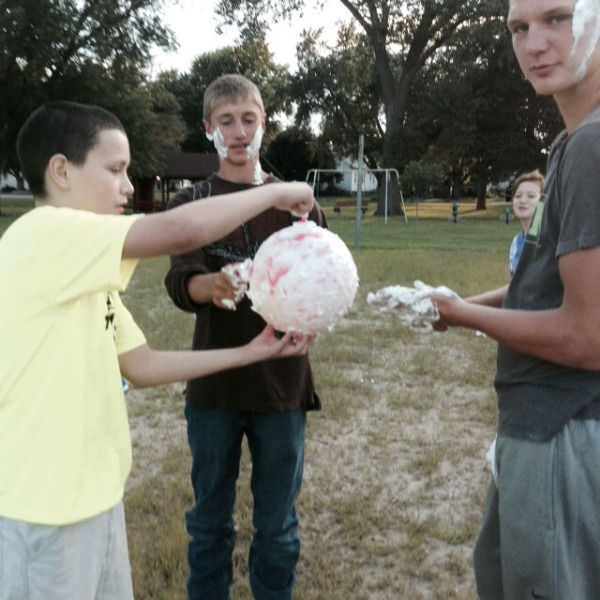 The Plainview FCCLA Chapter held their annual kick-off meeting on August 20th, at 6:30 p.m. with this year's theme "Let's Go On an Adventure". There were about 20 students total plus the chapter adviser, Mrs. Jacobsen. The night began with the 2015-2016 officer introductions: President-Caiti Ziegenbein, Vice-President-Autumn Ickler, National Programs-Chance Jacobsen, Secretary- Treasurer-Ashlynn Ickler, and Historian and District Officer Jadin Doerr.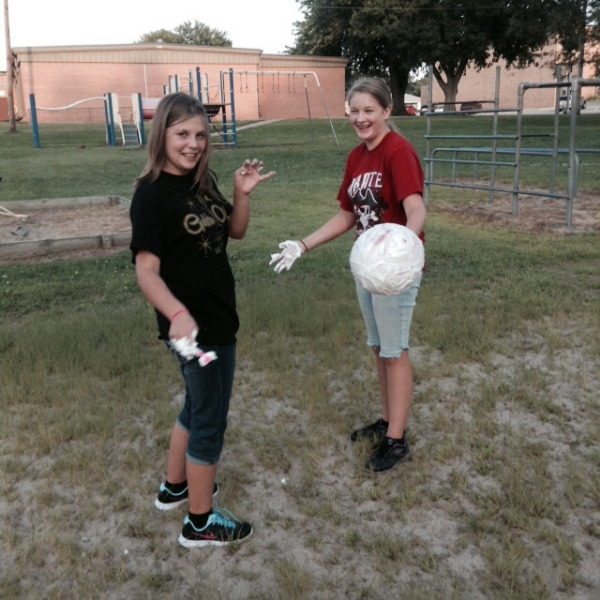 Officers provided refreshments, while Mrs. Jacobsen showed pictures of last years events and presented new members with information about FCCLA. Officers led the members in the "Shave the Balloon" activity. The activity was to encourage leadership and team-building skills. Members were provided with a calendar of events for the school year and information about dues.
They also received the materials to begin their 1
st
fundraiser of the year. Members will be selling items from Deli International through September 1. Profits from the fundraising will go towards members' dues and conference registrations. Members have the opportunity to attend the National Cluster Meeting in Dallas, Texas in November.
Students interested in becoming a member of FCCLA may contact the officers listed above or Mrs. Jacobsen. Members are reminded to have dues paid by Sept. 21.