FCCLA Easter Egg Hunt Draws a Crowd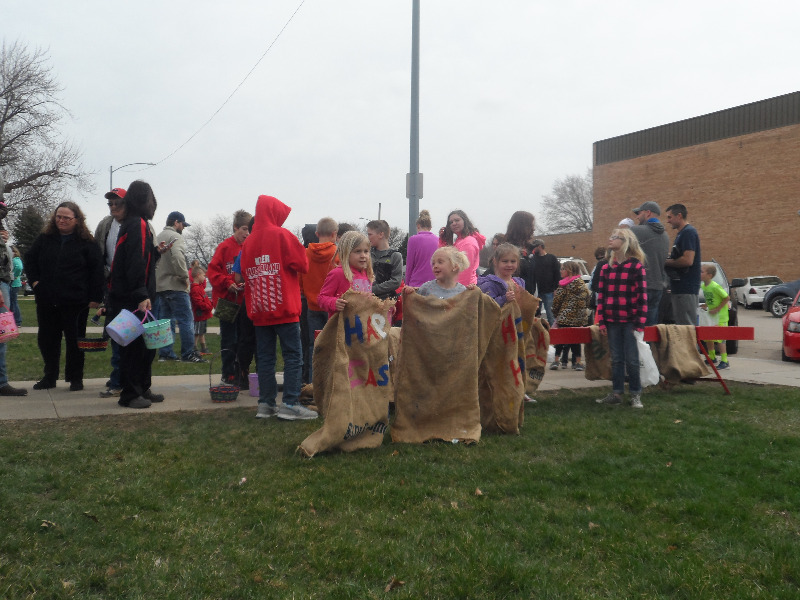 The Easter bunny hopped into Plainview last Saturday and dropped off close to 1000 eggs for children to find at the FCCLA Plainview Community Easter Egg Hunt.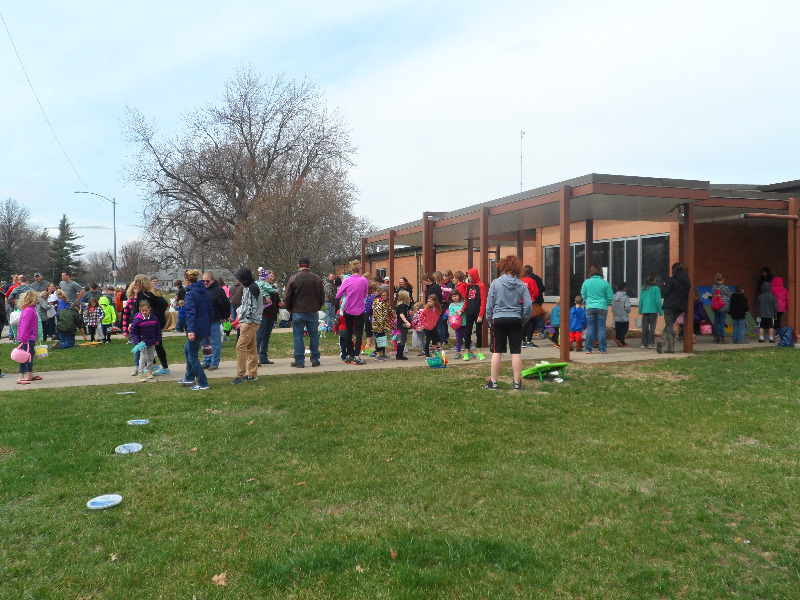 With at least 150 children present, the Bandshell park and elementary playground were covered with running and happily screaming children when they were finally told "GO!".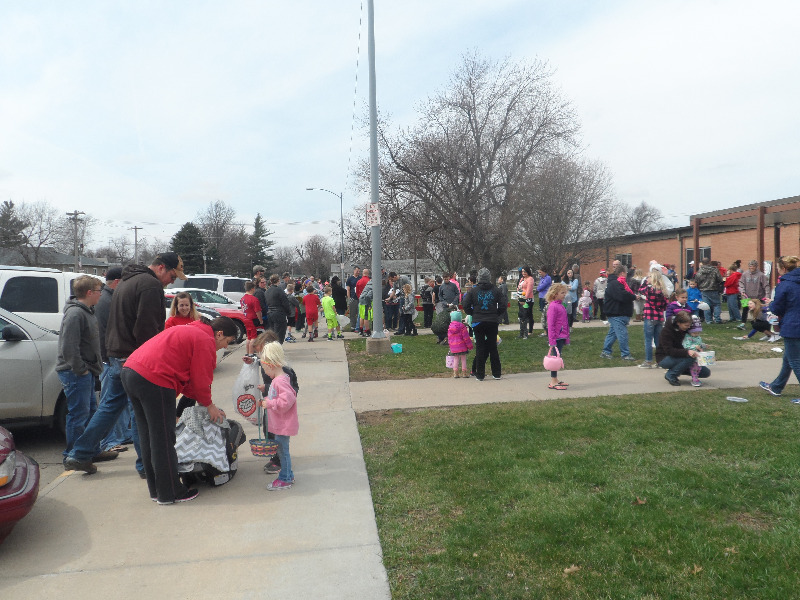 FCCLA members ran games and gave out candy while families gathered and waited for the hunt to begin. After emptying their eggs so they could be used next year, all children were able to select a juice or prize donated by FCCLA members. The day was deemed successful based on the smiling faces of the children and laughter being heard. "A special thank you goes out to Midwest Bank for sponsoring the hunt by donating the candy for the eggs," stated Ronita Jacobsen FCCLA Adviser. "This is the most children I can ever remember having attended the hunt. It was an incredible turnout!"