FCCLA Collects for Food Pantry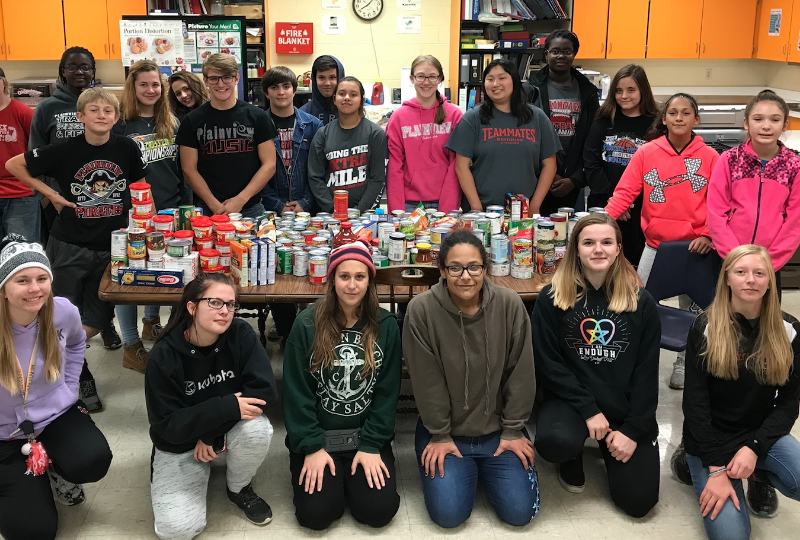 Twenty-one FCCLA members met for their Annual Food Pantry Drive on October 23rd. Members divided into teams and selected different areas of the town to "trick or treat" for food items for the Plainview Food Pantry.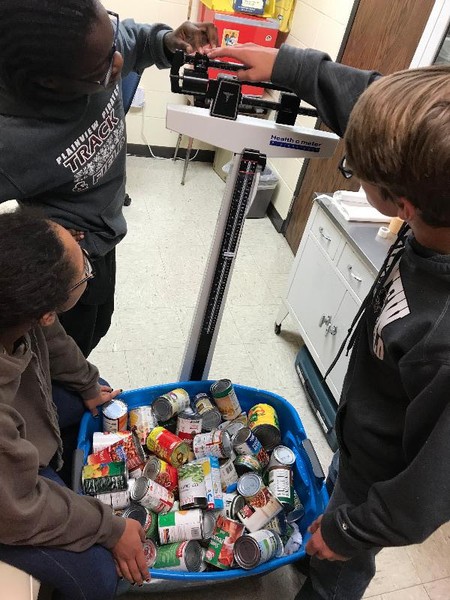 Members then spent the next hour collecting food. When returning to the room, members weighed the food collected and counted the items for documentations for their state record keeping. Members were excited to find out that they had collected a total of 303 items which total 326 pounds…all within one hour. The next step in the process is to deliver the food to the food pantry so it can begin to be used.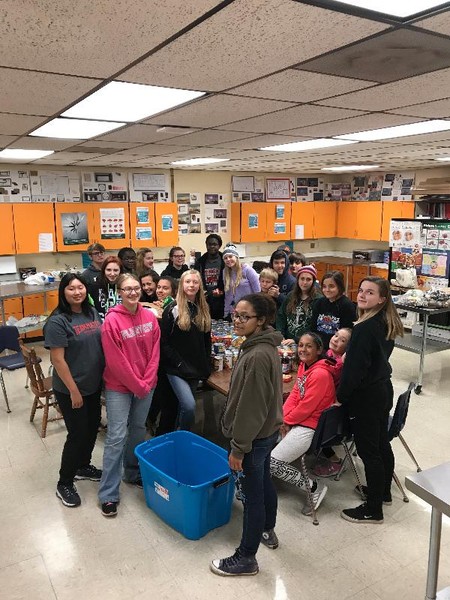 "Members want to thank the community for their gracious contributions. This is the most donations we have collected in several years," stated adviser FCCLA Ronita Jacobsen.