---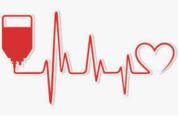 Blood Drive falls 5 short of goal.
---
FCCLA Blood Drive Close to Goal
The Plainview FCS Classes and FCCLA Chapter hosted a Red Cross Blood Drive on January 8th at Plainview High School. With a goal set by the Red Cross of 47 donations, the drive came close to meeting the goal by collecting 42 donations. "With only 18 appointments I was nervous about meeting our goal. I was hoping that our regular donors in the community would make an appearance as we tend to have an amazing walk-in attendance. I was right as it turned out we were busy, and all beds were full at various times. A special thanks goes out to the 8 people who volunteered to donated Power Reds so that counted as 16 of our 42 donations!" stated FCCLA Adviser Ronita Jacobsen. "I believe it's important to thank everyone, not just the donors. Many people who are unable to donate contribute in a variety of way…covering for a co-worker so they can donate, adjusting schedules, donating food items, setting up and taking down, and offering support in many ways. Thank you to all!"
The next FCCLA Red Cross Blood Drive will be March 20 from 9am-3pm at the Pirate Auditorium. Everyone who donated at this drive will be eligible to donate again, EXCEPT those who did the POWER RED. Those individuals need to wait until an April date that was given to them. Please plan to attend the Red Cross Blood Drives as the total number of donations received also determines the amount of scholarship money provided to our Plainview High School students from the Red Cross.