Community Easter Egg Hunt a Success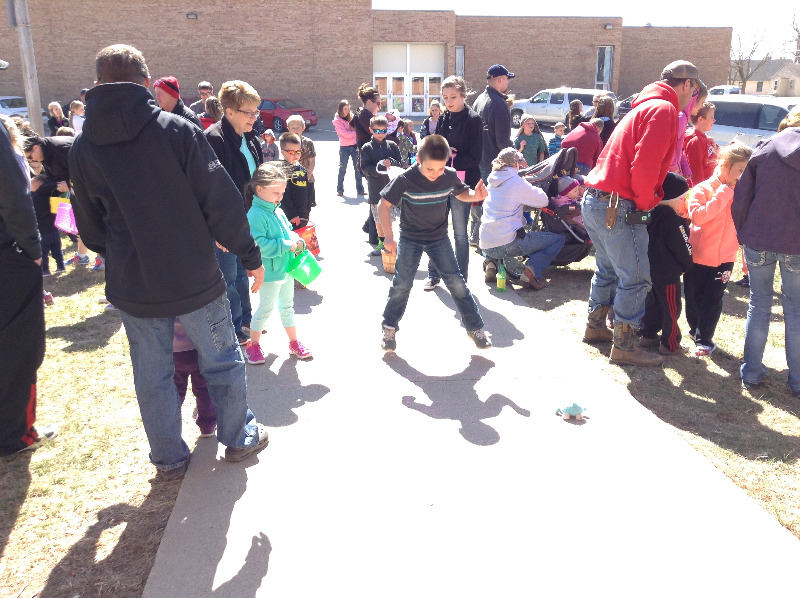 A day filled with sun, games, and chocolate. What more could a child ask for other than the appearance of the Easter Bunny! And that request was also met as almost 90 children gathered to hunt for eggs this past Saturday at the Plainview Community Easter Egg Hunt.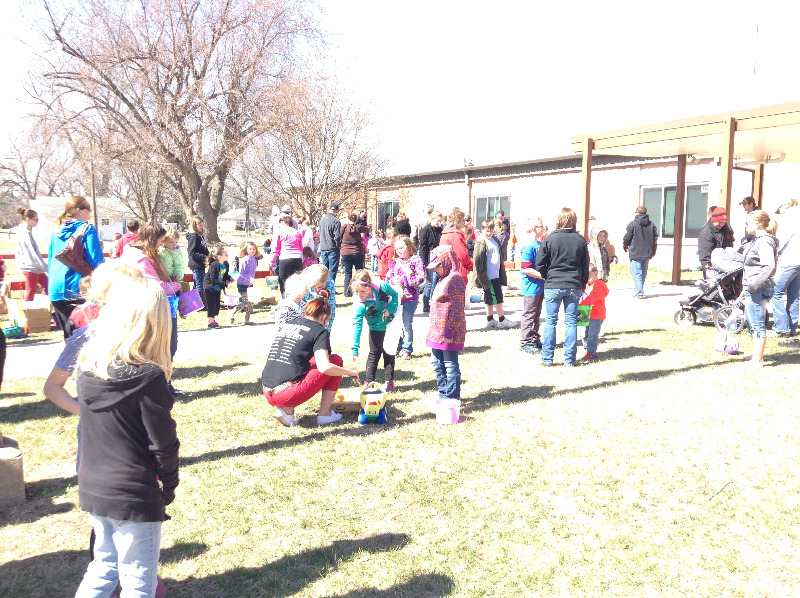 The day was deemed successful based on the smiling faces of the children and laughter being heard. This was made possible due to the help of several organizations. Candy for the hunt was donated by Midwest Bank of Plainview and Pepsi Cola Bottling Company of Norfolk donated juice to all those who attended. Close to a thousand eggs were filled by FCCLA/FEA members prior to the event. They along with additional members from FFA, NHS, and NTHS Organizations at Plainview High School helped to hide eggs, organize games to play, and help during the day of the hunt.
Children who attended the event had the opportunity to play games created and ran by members before the hunt began while they waited for the arrival of all children. After the hunt, each child was allowed to select a prize donated by the FCCLA Chapter and given a juice donated by Pepsi. "The weather was great for an Easter Egg Hunt and the children appeared to have a fun time playing games and looking for eggs. It was great to see so many families spending time together outside on such a nice day," stated adviser Ronita Jacobsen.