Plainview Wins Kids for Cures 3rd Year in a Row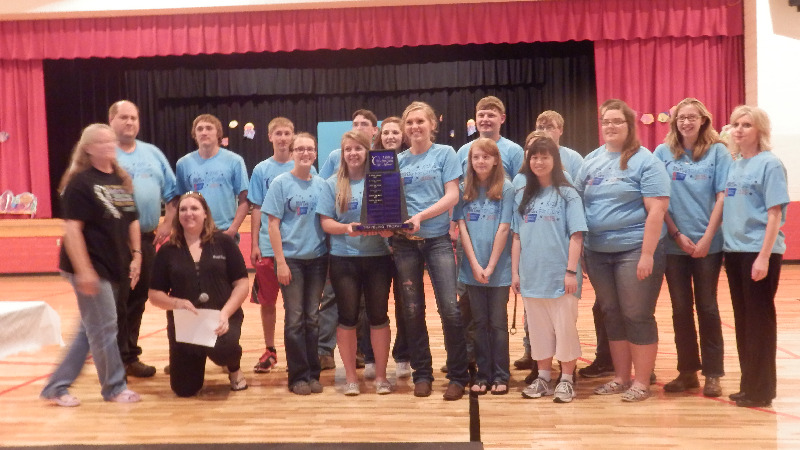 For the third year in a row, Plainview High School has won the Norfolk Area Relay for Life-Kids for Cures Competition. Norfolk Area Relay for Life Coordinators held a celebration this past Wednesday for 7-12 grade students. Coordinators hosted a "Hope Floats" Celebration Party providing students with floats, games, and prizes. Students who spearheaded the events received t-shirts and were presented the traveling trophy, which will continue to be displayed in the trophy case by the Principal's office for another year. Plainview students were invited to attend the June 19 Relay for Life Event at the NECC Ag Complex. They will be introduced as the winners of the Kids for Cures Competition and be presented again with the traveling trophy. Everyone, along with other Relay For Life teams, are welcome to walk the track and celebrate cancer survivors.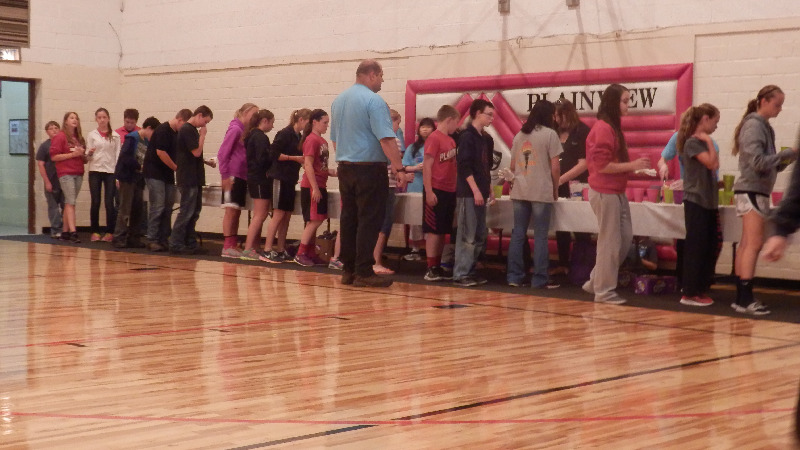 Through the combined efforts of the Plainview Career and Technical Student Organizations (CTSOs) of FFA, FCCLA, FEA, and NTHS, Plainview High School raised $2, 910 during the month of March to win the competition for the third year in a row. This is the firth year for the Kids for Cures event. Plainview has participated each year previously placing 2nd and 3rd.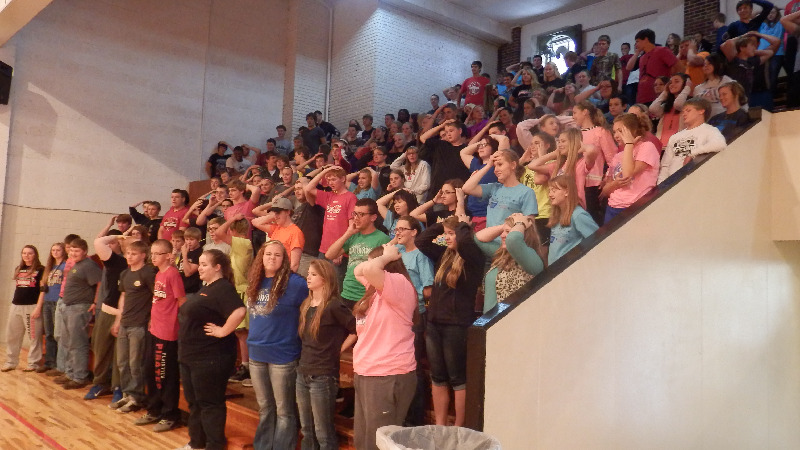 To raise the funds, the CTSOs worked to hold the annual FFA Tractor Parade For Life while FCCLA worked with Jac's to hold the annual Jazzercise For Life event while the FEA members had child during the Jazzercise for Life event. These two events raised over $1600 combined. Additional funds came from students who donated the following week and received breakfast pizza and doughnuts, compliments of Casey's. Parents also contributed by purchasing luminarias which their children decorated in honor of their loved ones. The luminarias will be proudly displayed and lit during the Norfolk Relay event on June 19
th
.
The purpose of Kids for Cures is to get youth involved in community service and help them make a difference in the fight against cancer by raising money. Cancer affects every student in some way. Kids for Cures provides them a chance to help in a simple and fun way that does make a very big difference. It's also a great leadership opportunity that increases school and community pride. Schools in Madison, Antelope, Pierce, and Stanton counties were invited to participate in the annual March competition as the Norfolk Area Relay For Life represents these four counties.