FCCLA Attends District Conference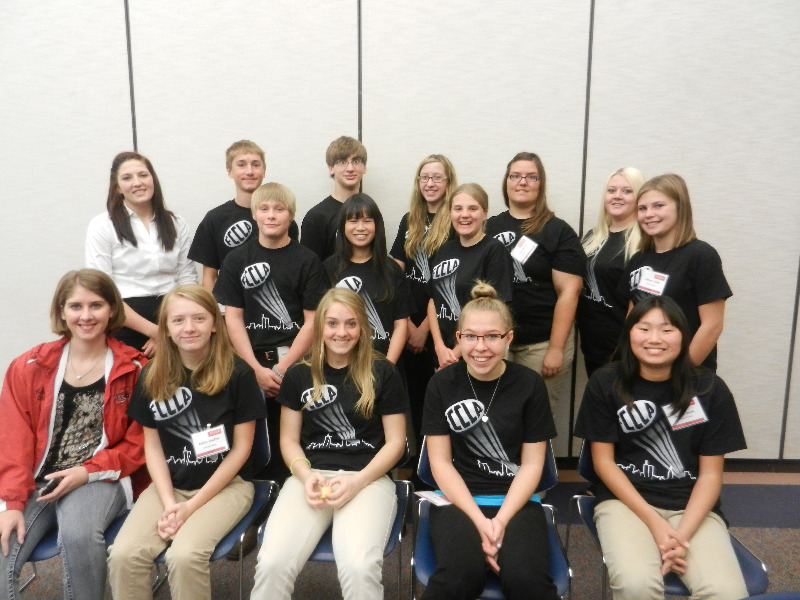 This past week, the Plainview FCCLA chapter traveled to Northeast Community College for the District 8 Leadership Conference. The theme for this year's conference was "Do You Want to Build a Leader?"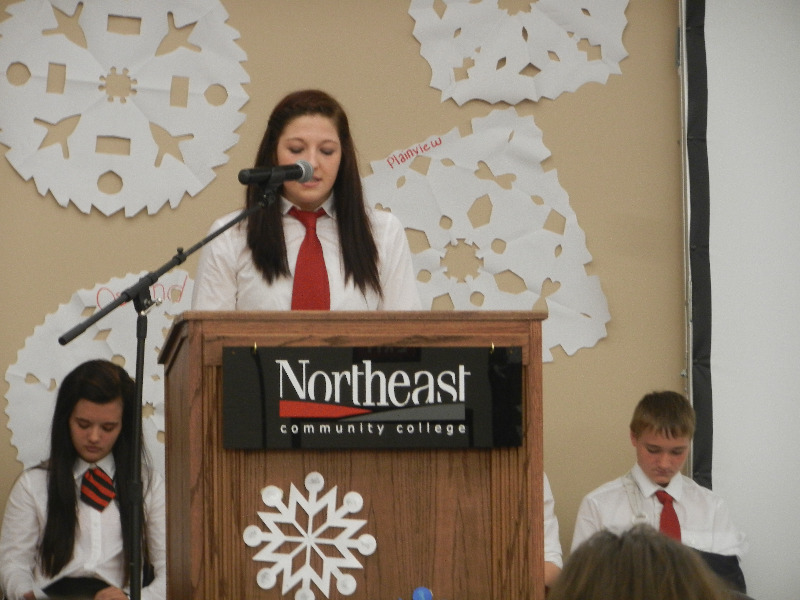 The day started off with the State Officer Candidate test followed by the opening ceremony. The welcome was by the District President, Laura Naggengast and by the Battle Creek President, Carrie Feldmann. The District Officer Installation was then held with Caiti Ziegenbein being installed. The keynote speaker for the day was Andy Hoffman, son of Jack Hoffman. Andy talked about the diagnosis of his son and how Team Jack came about. A common theme in his presentation was to "..find your passion and light a fire…you too can become a leader and make a difference."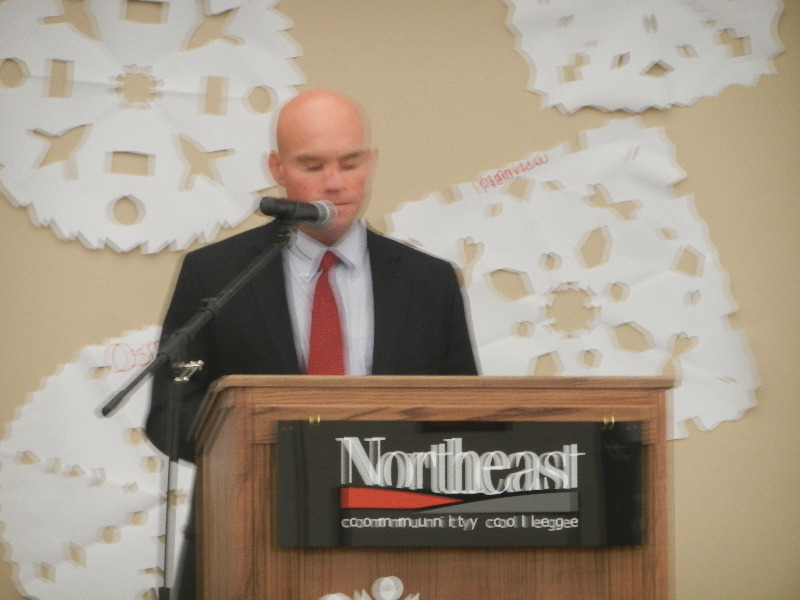 Following the keynote speaker was the traditional badge exchange. Each chapter brought a little gift to share with members from surrounding chapters. This was one of many ways members were able to meet those from area chapters.
There were several breakout sessions members could attend including Eating Healthy Made Simple and Fun, Human Performance Project, Human Trafficking, Leadership the Next Level, Healthy Relationships, and the Round Tables presented by the Student Body teams. A tour of the College of Nursing was also made available. Students were able to pick two sessions to attend.
Each year, there is a creed speaking competition where a freshman from each school memorizes the creed and gives a speech explaining their interpretation of the creed. Representing Plainview was Cassie Mosel. She received 4th place and was presented a certificate during closing session. Ashley Shaffer represented the chapter as Voting Delegate and attended the State Officer Candidates Interview Session and cast the chapter's vote.
During lunch, members could participate in the bucket auction and the "Jail and Bail". By donating a dollar, a student could put someone in jail. The money raised from both events was donated to Team Jack.
At the closing session, Battle Creek informed other towns about the District Outreach Project. Erika Neumann, Trelynn Morrow, Kirsten Cattell, and Kaelee VanEvery received certificates for completing all five Power of One Modules. Also receiving Power of One Certificates for their work were Ashley Shaffer and Heidi Nelson. Ashley completed Speak Out for FCCLA and Heidi Nelson completed two modules of Take the Lead and Working on Working. The creed, yearbook, and scrapbook awards were also announced. Caiti Ziegenbein completed the Chapter Yearbook and accepted the certificate for the chapter. Ending the day was the drawing of door prizes/baskets and announcements.