FCS Students Gain Interview Skills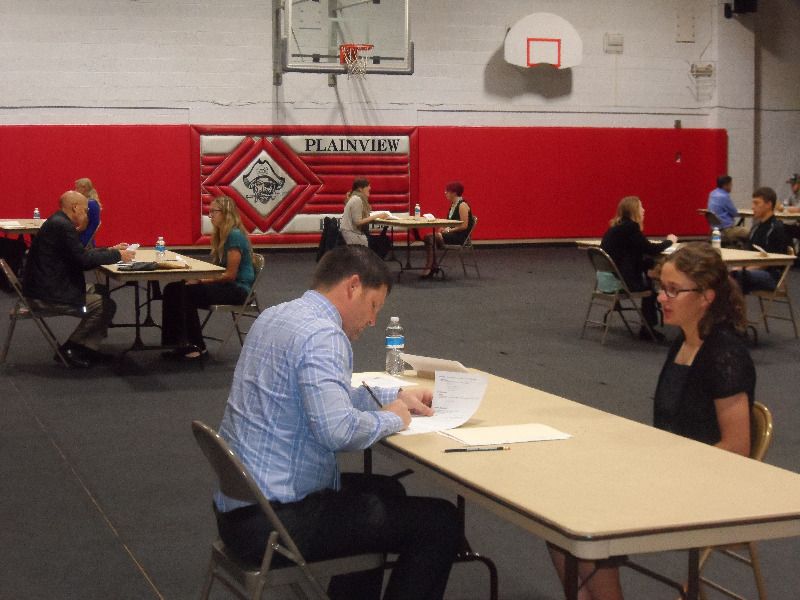 Life and Career Readiness students in Mrs. Jacobsen's class had the opportunity to enhance their interview skills by participating in a series of Mock Interviews. Nine business professionals from Plainview and Neligh conducted the interviews giving students a taste of what a job interview is like.
Manned with a portfolio consisting of a job specification sheet, job application, cover letter, resume, and a business card, the interviewers conducted approximately 10-minute long interviews. Following the interviews, the interview team conducted a panel discussion giving additional advice to students on how to prepare for a successful interview.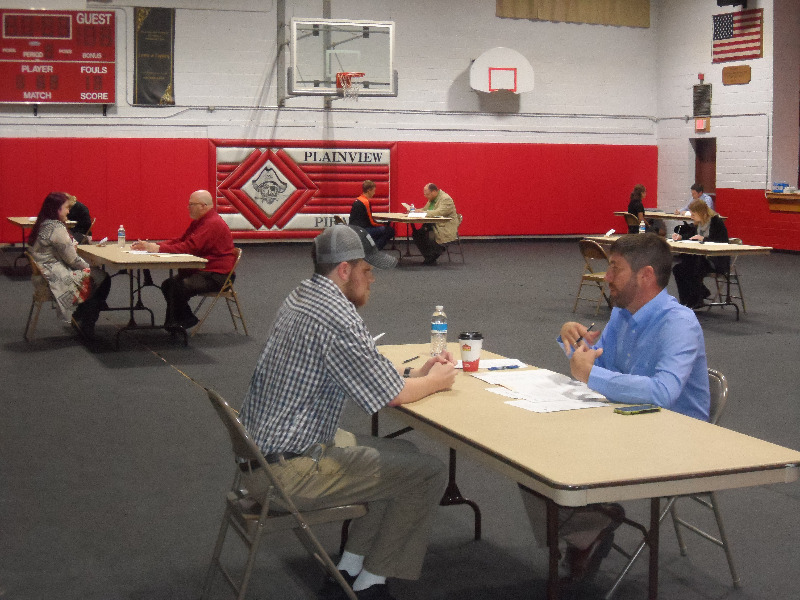 To prepare for the Mock Interviews students first learned and demonstrated how to complete job applications. Next they created business cards, resumes and wrote cover letters in order to apply for jobs which they currently have the education and skills to hold. Students then reviewed job interview techniques and held mock interviews with classmates. The Mock Interview was their final "test" to demonstrate their grasp of knowledge on the interview process. As follow-up, students were instructed on how to write a formal thank you letter to those who interviewed them.
"Comments from the interviewers were consistent with the fact that we have great students; however, they need to work on typical issues such as selling themselves, showing self-confidence, and being able to provide examples of their strengths and their community involvement/work experience."
"Additionally, students were reminded to "polish" their portfolios as this is the first impression they make," stated Jacobsen. "I was very proud of how serious the students took the mock interviews and the discussions that have occurred since. I appreciate the professionals who took time away from their day to conduct the interviews and provide such well-written and verbal advice to the students. This truly was a positive experience for them."
Business professionals involved in the interviews were Kevin Lingenfelter-Midwest Bank, Brian Ickler-Madison County Bank, Brook Curtiss-Plainview News, Dennis Johnson-Bush and Roe Insurance, Cassie Billings-Healing Hands Chiropractic, Carrie Pitzer-Pitzer Digital, Samantha Cleveland-Pitzer Digital. Michael Holton-City of Plainview, and Greg Beckman-CHI Health Plainview Hospital.