Even Pirates Brush Their Teeth! FCCLA Toothbrush Drive
We all have times in our lives that we could use some extra cheer and well-wishes. What can you do to help someone else this year and bring a smile to their face? Join FCCLA in showing that you care for those in our Plainview community. They are working with Plainview's Toys for Tots Program to gather additional needed items to be given to Toys for Tots Families, residents of Plainview Manor and Assisted Living, and others in the community who may not have family around at Christmas.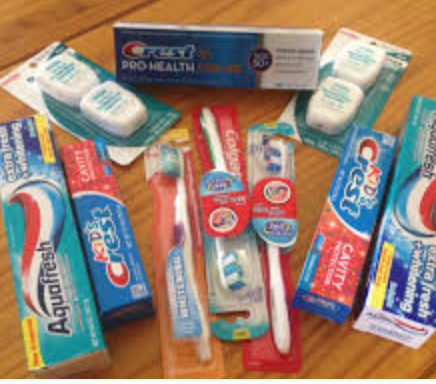 Items are need for a variety of ages. Donated items will be supplied to individuals and families in the Plainview community.
Please be generous this holiday season and contribute toothbrushes, toothpaste, dental floss, or other dental hygiene items. These items, for a variety of ages, will be given to our
Plainview families.
Cash donations are also accepted. Collection boxes are located in the Family and Consumer Sciences classroom at the high school, along with boxes in each elementary classroom.
Students at Plainview have been challenged to contribute items also. At the High School, the highest percentage winning class participants will receive a free breakfast of donuts on FCCLA. The highest percentage winning class at the elementary will receive a special Treat Day. Donation boxes will be collected Dec. 8th.