FCCLA Sets Blood Drive for December 4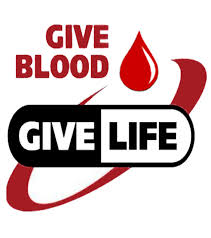 Blood Drive Set for December 4
Plainview FCCLA will be hosting the Red Cross Blood Drive on Thursday, December 4 from 9am-2pm at the High School.

To make a donation appointment, simply call 1-800-RED-CROSS (1-800-733-2767), visit redcrossblood.org, or contact Ronita Jacobsen at Plainview High School (402-582-4991). All blood types are needed to ensure a reliable supply for patients. A blood donor card or driver's license or two other forms of identification are required at check-in. Individuals who are 16 years of age, weight at least 110 pounds and are in generally good health may be eligible to donate blood. Students 16 years of age or older need a parental permission form to donate. This form can be picked up from Ronita Jacobsen at the High School.
"The blood supply is currently very low with many demands being made for blood due to this year's weather conditions. The conditions across the nation this past year has led to the closing of donation locations and the canceling of blood drives. Every donation will help. If you have never donated, please consider donating at this time. Additionally, Plainview High School receives scholarship money from the Red Cross based upon the total number of donations received each year, stated Jacobsen.
"Accident victims can require up to 100 pints of blood, but they aren't' the only people who rely on blood transfusions." Said Tricia Quinn, CEO of the Red Cross Midwest Blood Serves Region. "The blood you donate through the Red Cross can also help cancer patients, organ transplant recipients, premature babies and many others."
The American Red Cross also provides shelter, food and clothing to victims of disasters; supplies more than 40 percent of the nation's blood; teaches lifesaving skills; ministers international humanitarian aid; and supports military members and their families. The Red Cross is a not-for-profit organization that depends on volunteers and the generosity of the American public to perform its mission. For more information, please visit redcross.org or join our blog at blog.redcross.org.